Stainless Steel 347 and 347H pipes and tubes are part of the austenitic steel family, known for their outstanding corrosion resistance properties. They are manufactured using various methods to produce a range of shapes and sizes, making them a popular choice for various applications.
The types of stainless steel 347 pipes and tubes are categorized based on their dimension, length, and surface finish. There are seamless and welded pipes and tubes and round, square, and rectangular-shaped ones. Their width and thickness can range from a few millimetres to several inches, and they can come in several different surface finishes, such as polished, satin, brushed, or electro-polished.
Stainless Steel 347 Tubing, 347H Stainless Steel Tube, Stainless Steel 347H Pipe, 347 Stainless Steel Pipe, Jindal 347 Stainless Steel Pipe, SS 347 Pipe, SS 347 Pipe HSN Code, SS 347 Tube Manufacturers India.
Stainless Steel 347H pipes and tubes are used heavily in the chemical and petroleum industries, as well as heat exchangers, boilers, and condensers. They are also used in constructing power generation plants, pulp and paper mills, and food processing equipment. As they provide excellent resistance to corrosion, high temperatures and stress, stainless steel 347H pipes and tubes can withstand harsh environments, making them highly versatile and durable.
347H Stainless Steel Tubing, Stainless Steel 347 Seamless Pipe, 347H Stainless Steel Pipe, 347 SS Pipes and Tubes, UNS S34709 Pipes, 16 Gauge 347 Stainless Steel Pipe, 347 Stainless Steel Square Tubing, SS 347 Pipe Manufacturers in India.
Stainless Steel 347 and 347H pipes and tubes are popularly used in various vehicles and machinery exhaust systems, as they can withstand high temperatures and pressure. In addition to this, they are also used as a piping material to convey hot liquid in chemical processing equipment due to their excellent corrosion-resistant properties. Because of their strength and durability, they are ideal for use in marine environments where saltwater and humid conditions can be encountered.
One of the benefits of Stainless Steel 347 / 347H pipes and tubes is that they have excellent oxidation resistance capabilities at very high temperatures, making them ideal for use in environments requiring high-temperature conditions. They also have superb resistance to atmospheric and water corrosion, making them useful in marine and chemical processing settings. They are known for their extraordinary durability and stability, which ensures their longevity and efficient performance, reducing downtime and saving money.
Stainless Steel 347 / 347H pipes and tubes are ideal for many industries thanks to their incredible durability, corrosion resistance, and versatility. They are used in many applications, such as chemical processing, marine equipment, and automotive exhaust systems.
347 Stainless Steel Pipe Specifications
| | |
| --- | --- |
| Pipe Specifications | ASTM A312, A358 / ASME SA312, SA358 |
| Tube Specifications | ASTM A213, A269, A249, A511, A554 / ASME SA213, SA269, SA249, SA511, SA554 |
| Dimensions | ANSI/ASME B36.19M, ANSI/ASME B36.10M |
| Seamless Pipe & Tube Size | 1/2″ NB – 16″ NB |
| Welded Pipe & Tube Size | 1/8″NB TO 30″NB IN |
| EFW Pipe & Tube Size | 6″ NB – 24″ NB |
| Tube Outside Diameter | 6.00 mm OD up to 914.4 mm OD, Sizes up to 24" NB available Ex-stock, OD Size Steel Tubes available Ex-stock |
| Thickness | 0.35 mm – 50 mm |
| Specialized in | Large Diameter Pipe Size |
| Schedule | SCH5, SCH10, SCH20, SCH30, SCH40, STD, SCH80, SCH 80S, SCH60, SCH80, SCH120, SCH140, SCH160, SCH XXS, SCH XS |
| Type | Seamless Pipes, ERW Pipes, Welded Pipe, Fabricated Pipes, Electropolished Pipe, Polished Pipe, Hollow Pipes |
| Form | Round, Square, Hydraulic, U Shape, Rectangular, Pan Cake Coils, Coiled, Hex, Honed, Etc |
| Length | Single Random, Double Random & Required Length. |
| End | Plain End, Beveled End, Treaded End |
SS 347 Pipes and Tubes Price List
| Price List of Stainless Steel 347 Pipes and Tubes | SS 347 Pipes and Tubes Price in India (INR) | SS 347H Pipes and Tubes Price in USD | SS 347H Pipes and Tubes Price in UAE (Dirham) |
| --- | --- | --- | --- |
| SS 347H Pipe Price | ₹ 184 | $ 2.61 USD | 8.67 AED |
| 2 inch 347 Stainless Steel Pipe Price | ₹ 596 | $ 6.17 USD | 24.74 AED |
| SS Pipe 347 Price | ₹ 173 | $ 2.91 USD | 8.50 AED |
| Jindal Steel Pipe 347 Price Per Kg | ₹ 185 | $ 1.42 USD | 5.17 AED |
| SS 347 Pipe Price Per Kg | ₹ 390 | $ 3.06 USD | 15.60 AED |
| 347 Stainless Steel Tube Price | ₹ 127 | $ 2.19 USD | 9.60 AED |
| Jindal SS 347 Pipes Price List | ₹ 943 | $ 15.97 USD | 46.17 AED |
| Price of Stainless Steel 347H Seamless Pipes | ₹ 495 | $ 5.60 USD | 22.59 AED |
Stainless Steel 347 Pipes and Tubes Technical Data Sheet
Stainless Steel 347 Pipes and Tubes Equivalent Grade
| | | | | | |
| --- | --- | --- | --- | --- | --- |
| STANDARD | UNS | WNR. | JIS | GOST | EN |
| SS 347 | S34700 | 1.4550 | SUS 347 | 08Ch18N12B | X6CrNiNb18-10 |
| SS 347H | S34709 | 1.4961 | SUS 347H | – | X6CrNiNb18-12 |
347H Stainless Steel Pipes and Tubes Manufacturing Process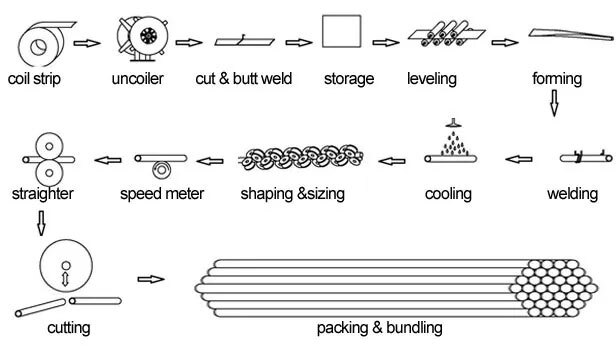 Common Types Of Stainless Steel 347 Pipes and Tubes
SS 347 Seamless Pipe
SS 347 Welded Pipe
SS 347 ERW Pipe
SS 347H EFW Pipe
Stainless Steel 347H Seamless Tube
347H Stainless Steel Welded Tube
347 Stainless Steel Capillary Tube
347H Stainless Steel Heat Exchanger Tubes
347 Stainless Steel Square Tubes
Other Type 347 Stainless Steel Pipes and Tubes
SS 347H Thin Wall Tube
Stainless Steel 347H Welded Pipe
UNS S34709 Tubing
SS 347 Pipes Manufacturer in Mumbai
Stainless Steel 347 Pipe Suppliers in India
ASTM A312 TP347H SS Round Pipe
347 Stainless Steel Rectangular Tube
SS 347H Oval Tubing
Large Diameter Stainless Steel 347H Pipe
Schedule 40 347 Stainless Steel Pipe
Stainless Steel 347 Round Tubing
SS 347H Square Pipe
Stainless Steel 1.4961 Seamless Tubing
347 Stainless Steel Pipe
SS 347 Tubes
SS 347 Electropolished Pipe
SS 347 Pipe Manufacturers in India
347 Stainless Steel Coil Tubing
UNS S34709 Pipes
ASME SA213 TP347 Stainless Steel Tubes
347H Stainless Steel Boiler Tubes
347H Stainless Steel Polished Pipe
Stainless Steel 347H Pipe Suppliers in Mumbai
Stainless Steel 347 Pipe Manufacturers in India
Stainless Steel 1.4961 Thick Wall Pipe
347H Stainless Steel Hollow Pipe
1.4550 Seamless Pipe
UNS S34700 Tubing
347H Stainless Steel Rectangular pipe
ASME SA312 TP347 Stainless Steel Pipes
347 Stainless Steel Industrial Pipes
SS 347 Tube
SS 347H Thick Wall Tube
ASTM A213 TP347H Stainless Steel Welded Tube
Stainless Steel 347 Welded Pipe
SS 347 Tubes Suppliers in India
SS 347H Tubes Suppliers in Mumbai
347H Stainless Steel Hydraulic Tubing
347H SS Tubing Chemical Composition
| | | | | | | | | | |
| --- | --- | --- | --- | --- | --- | --- | --- | --- | --- |
| Grade | C | Mn | Si | P | S | Cr | N | Ni | Ti |
| SS 347 | 0.08 max | 2.0 max | 1.0 max | 0.045 max | 0.030 max | 17.00 – 19.00 | 0.10 max | 9.00 – 12.00 | 5(C+N) – 0.70 max |
| SS 347H | 0.04 – 0.10 | 2.0 max | 1.0 max | 0.045 max | 0.030 max | 17.00 – 19.00 | 0.10 max | 9.00 – 12.00 | 4(C+N) – 0.70 max |
SS 347 Pipes Mechanical Properties
| | | | | |
| --- | --- | --- | --- | --- |
| Density | Melting Point | Tensilee Strength | Yield Strength (0.2%Offset) | Elongation |
| 8.0 g/cm3 | 1457 °C (2650 °F) | Psi – 75000 , MPa – 515 | Psi – 30000 , MPa – 205 | 35 % |
Stainless Steel 347H Pipes and Tubes Industrial Application
Oil & Gas Industry
Power Plant Generation
Petrochemical Industry
Chemical Industry
Aerospace Industry
Sugar Industry
Marine Industry