SMO 254 is a high-alloy austenitic steel commonly used in various industries worldwide. It is widely used in environments containing corrosive materials, specifically acids. SMO 254 Pipes and Tubes are popular because they offer excellent resistance to pitting and crevice corrosion.
There are different types of SMO 254 pipes and tubes, depending on the manufacturing process and the application requirements. Welded, seamless, and tubes are the most commonly used types. Welded pipes are made by welding two pieces of steel together, while seamless pipes are produced by drawing a solid steel rod through a die to produce a hollow tube. Both types have unique strengths and weaknesses, and the type used will depend on the specific application requirements.
SMO 254 Seamless Tubing, Stainless Steel SMO S31254 Pipes, SMO 254 Pipe, 6 Moly 1.4547 Tubes, ASTM A312 254 SMO Pipe, SMO 254 Tube Manufacturers India.
SMO 254 pipes and tubes have numerous applications across various industries. These applications include oil and gas, chemical and petrochemical, power generation, paper and pulp, and water treatment plants. They transport and process various substances, including oil, gas, chemicals, water, etc. SMO 254 pipes and tubes are trusted because of their durability, corrosion-resistant properties, and ability to withstand high temperatures.
254 SMO Seamless Pipe, ASTM A269 SMO ERW Tubes, UNS S31254 Tubes, SMO 254 Tubing Exporter, 254 SMO Seamless Pipe Suppliers, SMO 254 Pipe Manufacturers In India.
SMO 254 pipes and tubes are used in various applications because of their excellent properties. They are used in heat exchangers, boiler tubes, condensers, evaporators, pipelines, and more. They are also used in desalination plants, where they help to convert seawater into freshwater. Additionally, SMO 254 pipes and tubes manufacture chemical processing equipment, such as reactors, mixers, tanks, and valves.
One of the major benefits of SMO 254 pipes and tubes is their excellent corrosion resistance. They are highly resistant to pitting and crevice corrosion, making them an ideal choice for use in harsh environments with corrosive materials. Additionally, they have good resistance to stress corrosion cracking and are incredibly durable. These benefits make SMO 254 pipes and tubes a popular choice for heavy-duty applications that require high reliability and performance.
SMO 254 pipes and tubes are an excellent choice for various industries due to their durability and corrosion-resistant properties. Their benefits include high reliability, cost-effectiveness, and longevity, making them a valuable investment for businesses looking to improve their performance and efficiency. With applications ranging from water treatment plants to heat exchangers, SMO 254 pipes and tubes are versatile enough to meet the diverse needs of many industries, and their popularity is only set to continue.
SMO 254 Pipe Specifications
| | |
| --- | --- |
| Pipe Specifications | ASTM B161, B730 / ASME SB161, SB730 |
| Tube Specifications | ASTM A213, A269, A249, A511, A554 / ASME SA213, SA269, SA249, SA511, SA554 |
| Dimensions | ANSI/ASME B36.19M, ANSI/ASME B36.10M |
| Seamless Pipe & Tube Size | 1/2″ NB – 16″ NB |
| Welded Pipe & Tube Size | 1/8″NB TO 30″NB IN |
| EFW Pipe & Tube Size | 6″ NB – 24″ NB |
| Tube Outside Diameter | 6.00 mm OD up to 914.4 mm OD, Sizes up to 24" NB available Ex-stock, OD Size Steel Tubes available Ex-stock |
| Thickness | 0.35 mm – 50 mm |
| Specialized in | Large Diameter Pipe Size |
| Schedule | SCH5, SCH10, SCH20, SCH30, SCH40, STD, SCH80, SCH 80S, SCH60, SCH80, SCH120, SCH140, SCH160, SCH XXS, SCH XS |
| Type | Seamless Pipes, ERW Pipes, Welded Pipe, Fabricated Pipes, Electropolished Pipe, Polished Pipe, Hollow Pipes |
| Form | Round, Square, Hydraulic, U Shape, Rectangular, Pan Cake Coils, Coiled, Hex, Honed, Etc |
| Length | Single Random, Double Random & Required Length. |
| End | Plain End, Beveled End, Treaded End |
Alloy 254 Pipes and Tubes Price List
| Price List of SMO 254 Pipes and Tubes | SMO 254 Pipes and Tubes Price in India (INR) | SMO 254 Pipes and Tubes Price in USD | SMO 254 Pipes and Tubes Price in UAE (Dirham) |
| --- | --- | --- | --- |
| SMO 254 Pipe Price | ₹ 250 | $ 3.56 USD | 8.50 AED |
| 2 inch SMO 254 Pipe Price | ₹ 564 | $ 63.00 USD | 20.67 AED |
| Price of SMO 254 Seamless Pipes | ₹ 550 | $ 6.10 USD | 20.52 AED |
| SMO 254 Pipes Price List | ₹ 1100 | $ 17.00 USD | 45.15 AED |
| Alloy 254 Price | ₹ 240 | $ 3.50 USD | 8.50 AED |
| SMO 254 Pipe Price Per Kg | ₹ 190 | $ 2.35 USD | 5.20 AED |
| SMO 254 Tube Price | ₹ 240 | $ 5.49 USD | 8.59 AED |
| SMO 254 Pipe Price Per Kg | ₹ 480 | $ 5.20 USD | 25.40 AED |
SMO 254 Pipes and Tubes Technical Data Sheet
SMO 254 Pipes and Tubes Equivalent Grade
| STANDARD | UNS | WERKSTOFF NR. | EN |
| --- | --- | --- | --- |
| 254 SMO® | S31254 | 1.4547 | X1CrNiMoCuN20-18-7 |
SMO 254 Pipes and Tubes Manufacturing Process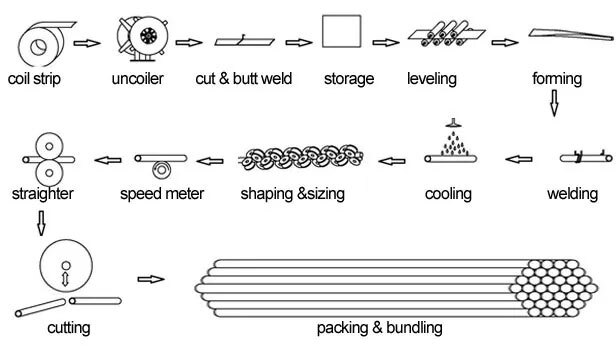 Common Types Of SMO 254 Pipes and Tubes
SMO 254 Seamless Pipe
SMO 254 Welded Pipe
Alloy 254 ERW Pipe
SMO 254 EFW Pipe
SMO 254 Seamless Tube
SMO 254 Welded Tube
SMO 254 Capillary Tube
6 Moly Heat Exchanger Tubes
SMO 254 Square Tubes
Other Type 6 Moly Pipes and Tubes
6 Moly Coil Tubing
SMO 254 Tubes
UNS S31254 Pipes
6 Moly High pressure Pipes
Alloy 254 Pipe Manufacturers in India
Schedule 40 SMO 254 Pipe
ASTM B161 Stainless Steel Alloy 254 Round Pipe
SMO 254 Rectangular Tube
SMO 254 Pipe
Stainless Steel Alloy 254 Seamless Tubing
SMO 254 Thin Wall Tube
SMO 254 Round Tubing
SMO 254 Pipes Manufacturer in Mumbai
SMO 254 Pipe Suppliers in India
Large Diameter SMO 254 Pipe
Alloy 254 Electropolished Pipe
SMO 254 Oval Tubing
Alloy 254 Welded Pipe
SMO 254 Square Pipe
SMO 254 Tubes Suppliers in Mumbai
SMO 254 Rectangular pipe
SMO 254 Tube
ASME SA213 SMO 254 Tubes
ASTM A213 SMO 254 Welded Tube
SMO 254 Industrial Pipes
SMO 254 Pipe Suppliers in Mumbai
SMO 254 Hollow Pipe
SMO 254 Welded Pipe
SMO 254 Polished Pipe
SMO 254 Hydraulic Tubing
SMO 254 Boiler Tubes
ASME SB161 SMO 254 Pipes
1.4547 Seamless Pipe
Stainless Steel Alloy 1.4547 Thick Wall Pipe
UNS S31254 Tubing
Alloy 254 Tubes Suppliers in India
SMO 254 Pipe Manufacturers in India
SMO 254 Thick Wall Tube
SMO 254 Tubing Chemical Composition
Grade
C
Ni
Si
N
S
Mn
P
Cr
Ce
Fe
SS 254 SMO
min.
-
17.5
-
0.18
-
-
-
19.5
0.03
Balance
max.
0.02
18.5
0.08
0.22
0.01
1.00
0.03
20.5
0.08
Alloy 254 Pipes Mechanical Properties
Grade
Tensile Strength (MPa) min
Elongation (% in 50mm) min
Yield Strength 0.2% Proof (MPa) min
Hardness
Rockwell B (HR B) max
Brinell (HB) max
254 SMO
650
35
300
50
270
SMO 254 Pipes and Tubes Industrial Application
Oil & Gas Industry
Power Plant Generation
Petrochemical Industry
Chemical Industry
Aerospace Industry
Sugar Industry
Marine Industry