Titanium is a material that has found extensive applications in various industrial processes because of its unique composition. It is a light metal with high strength, excellent corrosion, and robust heat resistance. One of its most versatile alloy forms is Titanium Gr 2 Pipes and Tubes, which has gained recognition for its outstanding chemical and mechanical properties.
Titanium Gr 2 Pipes and Tubes come in different types with varying dimensions depending on use. The types of tubes include fine tubes with a thin wall, seamless tubes with high precision, welded tubes, and heat exchange tubes. The pipes are also classified into seamless and welded pipes, wherein seamless types are best suited for high-pressure applications as they are strong enough to withstand pressure and prevent leaks.
Titanium R50400 Pipes, Titanium 3.7035 Tubes, ASTM B861 Titanium Grade 2 Pipe, Titanium Gr. 2 Seamless Tubing, Ti Alloy Gr 2 Pipes, Titanium Grade 2 Seamless Pipe Manufacturers India.
Titanium Gr 2 Pipes and Tubes have extensive applications in various sectors, including the chemical and petrochemical industries. In the chemical industry, Gr 2 pipes are used in reaction vessels, distillation columns, and for conveying hazardous liquids. These pipes are used for heat exchangers, condensers, and cooling systems in the petrochemical and power generation industries. The aerospace and medical industries equally find the pipes and tubes invaluable.
Titanium 3.7035 Tubing, Titanium Grade 2 Welded Pipe, Titanium Alloy Gr 2 Tubing Exporter, ASTM B338 Titanium Gr 2 ERW Tubes, UNS R50400 Tubes, Titanium Alloy Grade 2 Welded Tubes Manufacturers in India.
Titanium Gr2 Pipes and Tubes have numerous uses in industrial applications. One key use of these tubes and pipes is in producing chemicals such as acetic acid, hydrochloric acid, and sulfuric acid since they have excellent corrosion resistance properties, which prevent the tubes from rusting and enhance their durability. Secondly, these tubes and pipes serve as heat exchangers in power generation plants and oil refineries since they can handle high temperatures without corroding. Similarly, they are used in producing orthopaedic and dental implants.
Titanium Gr 2 Pipes and Tubes offer myriad benefits to the industries that use them. Besides being lightweight, durable, and corrosion-resistant, Gr 2 pipes and tubes offer excellent biocompatibility, making them invaluable in medical applications. Additionally, the material is easy to fabricate, making producing the pipes and tubes relatively easy and cost-effective.
Titanium Gr 2 Pipes and Tubes offer unique properties that make them highly sought after in various industrial processes. The pipes and tubes come in various types to meet different needs. Their diverse applications range from chemical production to power generation and medical implants. The numerous benefits of using these pipes and tubes include durability, corrosion resistance, biocompatibility, and ease of fabrication. Industrialists in various fields can bank on Titanium Gr 2 Pipes and Tubes for their numerous benefits.
Titanium Alloy Gr 2 Pipe Specifications
| | |
| --- | --- |
| Pipe Specifications | ASTM B861, B338 / ASME SB861, SB338 |
| Tube Specifications | ASTM A213, A269, A249, A511, A554 / ASME SA213, SA269, SA249, SA511, SA554 |
| Dimensions | ANSI/ASME B36.19M, ANSI/ASME B36.10M |
| Seamless Pipe & Tube Size | 1/2″ NB – 16″ NB |
| Welded Pipe & Tube Size | 1/8″NB TO 30″NB IN |
| EFW Pipe & Tube Size | 6″ NB – 24″ NB |
| Tube Outside Diameter | 6.00 mm OD up to 914.4 mm OD, Sizes up to 24" NB available Ex-stock, OD Size Steel Tubes available Ex-stock |
| Thickness | 0.35 mm – 50 mm |
| Specialized in | Large Diameter Pipe Size |
| Schedule | SCH5, SCH10, SCH20, SCH30, SCH40, STD, SCH80, SCH 80S, SCH60, SCH80, SCH120, SCH140, SCH160, SCH XXS, SCH XS |
| Type | Seamless Pipes, ERW Pipes, Welded Pipe, Fabricated Pipes, Electropolished Pipe, Polished Pipe, Hollow Pipes |
| Form | Round, Square, Hydraulic, U Shape, Rectangular, Pan Cake Coils, Coiled, Hex, Honed, Etc |
| Length | Single Random, Double Random & Required Length. |
| End | Plain End, Beveled End, Treaded End |
Ti Alloy Gr 2 Pipes and Tubes Price List
| Price List of Titanium Gr 2 Pipes and Tubes | Ti Alloy Gr 2 Pipes and Tubes Price in India (INR) | Titanium Alloy Gr 2 Pipes and Tubes Price in USD | Titanium Gr 2 Pipes and Tubes Price in UAE (Dirham) |
| --- | --- | --- | --- |
| Titanium Alloy Gr 2 Pipes Price List | ₹ 1150 | $ 17.90 USD | 45.10 AED |
| Titanium Alloy Grade 2 Price Per Kg | ₹ 185 | $ 2.30 USD | 5.50 AED |
| Titanium Gr 2 Tube Price | ₹ 247 | $ 5.09 USD | 8.50 AED |
| Price of Titanium Gr 2 Seamless Pipes | ₹ 580 | $ 6.30 USD | 20.52 AED |
| 2 inch Titanium Alloy Gr 2 Pipe Price | ₹ 574 | $ 63.10 USD | 20.60 AED |
| Titanium Alloy Grade 2 Pipe Price Per Kg | ₹ 483 | $ 5.25 USD | 25.47 AED |
| Ti Alloy Gr 2 Price | ₹ 270 | $ 3.54 USD | 8.59 AED |
| Titanium Alloy Gr 2 Pipe Price | ₹ 256 | $ 3.57 USD | 8.50 AED |
Titanium Gr 2 Pipes and Tubes Technical Data Sheet
Titanium Gr 2 Pipes and Tubes Equivalent Grade
| STANDARD | WERKSTOFF NR. | UNS |
| --- | --- | --- |
| Titanium Gr 2 | 3.7035 | R50400 |
Titanium Alloy Gr 2 Pipes and Tubes Manufacturing Process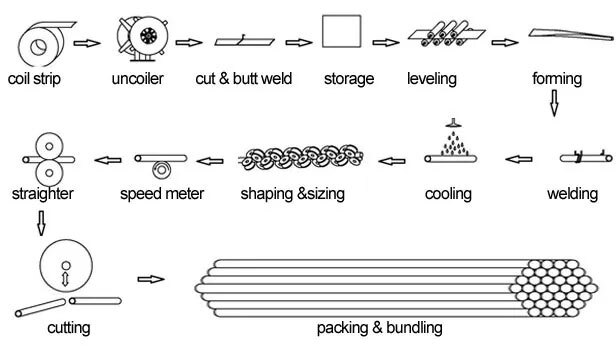 Common Types Of Titanium Gr 2 Pipes and Tubes
Ti Alloy Gr 2 Seamless Pipe
Ti Alloy Gr 2 Welded Pipe
Ti Alloy Gr 2 ERW Pipe
Ti Alloy Gr 2 EFW Pipe
Titanium Gr 2 Seamless Tube
Titanium Alloy Gr 2 Welded Tube
Titanium Alloy Gr 2 Capillary Tube
Titanium Alloy Gr 2 Heat Exchanger Tubes
Titanium Alloy Gr 2 Square Tubes
Other Type Titanium Alloy Gr 2 Pipes and Tubes
Ti Alloy Gr 2 Thin Wall Tube
Ti Alloy Gr 2 Pipes Manufacturer in Mumbai
Schedule 40 Titanium Alloy Gr 2 Pipe
Ti Alloy Gr 2 Welded Pipe
Large Diameter Titanium Gr 2 Pipe
Ti Alloy Gr 2 Oval Tubing
Titanium Alloy Gr.2 Pipe Suppliers in India
Titanium Gr 2 Round Tubing
Ti Alloy Gr 2 Pipe Manufacturers in India
Titanium Alloy Gr 2 Pipe
Titanium Alloy 3.7035 Seamless Tubing
Ti Alloy Gr 2 Electropolished Pipe
Ti Alloy Gr 2 Square Pipe
Titanium Alloy Gr 2 High pressure Pipes
UNS R50400 Pipes
Titanium Alloy Gr 2 Rectangular Tube
ASTM B861 Titanium Grade 2 Round Pipe
Titanium Alloy Gr 2 Coil Tubing
Ti Alloy Gr 2 Tubes
ASTM A213 Titanium Alloy Gr 2 Welded Tube
Titanium Alloy Gr.2 Pipe Manufacturers in India
Titanium Gr 2 Welded Pipe
ASME SA213 Titanium Alloy Gr 2 Tubes
Titanium 3.7035 Thick Wall Pipe
3.7035 Seamless Pipe
Titanium Alloy Gr 2 Boiler Tubes
UNS R50400 Tubing
Titanium Alloy Gr 2 Polished Pipe
Titanium Alloy Gr 2 Rectangular pipe
Ti Alloy Gr 2 Tubes Suppliers in Mumbai
ASME SB861 Titanium Alloy Gr 2 Pipes
Ti Alloy Gr 2 Thick Wall Tube
Titanium Alloy Gr.2 Hollow Pipe
Titanium Alloy Gr 2 Industrial Pipes
Ti Alloy Gr 2 Tubes Suppliers in India
Titanium Alloy Gr 2 Hydraulic Tubing
Titanium Gr 2 Pipe Suppliers in Mumbai
Ti Alloy Gr 2 Tube
Titanium® Alloy Tubing Chemical Composition
| Grade | C | N | O | H | Ti | Fe |
| --- | --- | --- | --- | --- | --- | --- |
| Ti Gr 2 | 0.10 max | 0.03 max | 0.25 max | 0.015 max | Bal | 0.30 max |
Ti Alloy Gr 2 Pipes Mechanical Properties
| Grade | C | N | O | H | Ti | Fe |
| --- | --- | --- | --- | --- | --- | --- |
| Ti Gr 2 | 0.10 max | 0.03 max | 0.25 max | 0.015 max | Bal | 0.30 max |
Titanium Gr 2 Pipes and Tubes Industrial Application
Oil & Gas Industry
Power Plant Generation
Petrochemical Industry
Chemical Industry
Aerospace Industry
Sugar Industry
Marine Industry