Nickel 201 pipes and tubes are widely used in many industries for their excellent features, like superior corrosion resistance, outstanding thermal stability, and high strength. These pipes and tubes are made of pure Nickel and resist various corrosive media, making them perfect for use in harsh environments.
Nickel 201 pipes and tubes come in different types: welded, seamless, and fabricated. Welded pipes are manufactured by welding two pieces of metal together, while seamless pipes do not require welding. Fabricated pipes are made by assembling and welding several pieces of metal together. Each type of Nickel 201 pipe has its unique application, and choosing the right type for the project is essential.
Astm B725 Alloy 201 Welded Piping Suppliers, Nickel 201 Tubing, Nickel 201 Pipes Manufactures, Nickel Alloy Uns N02201 Efw Pipes, Alloy 201 Hollow Tubes, Alloy 201 Tube Manufacturers India.
Nickel 201 pipes and tubes have many applications in different industries. Due to their unique properties, these pipes and tubes are often used in chemical processing and manufacturing. They are also used in petrochemical and power generation industries, where heat and corrosion resistance are required. They are also used in the marine industry, where seawater corrosion resistance is necessary.
Nickel 201 Condenser Tubes, Asme SB730 Nickel 201 Welded Erw Tubing, Uns N02201 Erw Rectangular Tubes, Nickel 201 Round Seamless Pipe, Nickel 201 Seamless Tube, Nickel 201 Pipe Manufacturers In India.
Because of their excellent thermal conductivity, Nickel 201 pipes and tubes are commonly used in heat exchangers, condensers, and evaporation tubes. They are also used in transfer pipes, processing equipment, and pollution control systems. Due to their high electrical resistivity, Nickel 201 pipes and tubes are also used to manufacture electrical components and batteries.
Nickel 201 pipes and tubes provide many benefits, depending on their application. They have superior corrosion resistance, high strength, and excellent thermal stability. These features make them suitable for harsh environments where other materials rust or break down. Additionally, they are inherently resistant to many corrosive media types, such as acids, alkalis, and salts, making them ideal for use in different industries.
Nickel 201 pipes and tubes are popular in many industries due to their superior corrosion resistance and thermal stability. They come in different types, each designed for specific applications, and have various applications across various industries. Additionally, they provide many benefits, such as high strength and inherent resistance to various types of corrosive media.
Nickel 201 Pipe Specifications
| | |
| --- | --- |
| Pipe Specifications | ASTM B161, B730 / ASME SB161, SB730 |
| Tube Specifications | ASTM A213, A269, A249, A511, A554 / ASME SA213, SA269, SA249, SA511, SA554 |
| Dimensions | ANSI/ASME B36.19M, ANSI/ASME B36.10M |
| Seamless Pipe & Tube Size | 1/2″ NB – 16″ NB |
| Welded Pipe & Tube Size | 1/8″NB TO 30″NB IN |
| EFW Pipe & Tube Size | 6″ NB – 24″ NB |
| Tube Outside Diameter | 6.00 mm OD up to 914.4 mm OD, Sizes up to 24" NB available Ex-stock, OD Size Steel Tubes available Ex-stock |
| Thickness | 0.35 mm – 50 mm |
| Specialized in | Large Diameter Pipe Size |
| Schedule | SCH5, SCH10, SCH20, SCH30, SCH40, STD, SCH80, SCH 80S, SCH60, SCH80, SCH120, SCH140, SCH160, SCH XXS, SCH XS |
| Type | Seamless Pipes, ERW Pipes, Welded Pipe, Fabricated Pipes, Electropolished Pipe, Polished Pipe, Hollow Pipes |
| Form | Round, Square, Hydraulic, U Shape, Rectangular, Pan Cake Coils, Coiled, Hex, Honed, Etc |
| Length | Single Random, Double Random & Required Length. |
| End | Plain End, Beveled End, Treaded End |
Alloy 201 Pipes and Tubes Price List
| Price List of Nickel 201 Pipes and Tubes | Nickel 201 Pipes and Tubes Price in India (INR) | Nickel 201 Pipes and Tubes Price in USD | Nickel 201 Pipes and Tubes Price in UAE (Dirham) |
| --- | --- | --- | --- |
| Nickel 201 Pipe Price | ₹ 250 | $ 3.56 USD | 8.50 AED |
| 2 inch Nickel 201 Pipe Price | ₹ 564 | $ 63.00 USD | 20.67 AED |
| Nickel Pipe B2 Price Per Kg | ₹ 190 | $ 2.35 USD | 5.20 AED |
| Alloy 201 Pipe Price Per Kg | ₹ 480 | $ 5.20 USD | 25.40 AED |
| Price of Nickel 201 Seamless Pipes | ₹ 550 | $ 6.10 USD | 20.52 AED |
| Nickel 201 Pipes Price List | ₹ 1100 | $ 17.00 USD | 45.15 AED |
| Nickel Alloy 201 Price | ₹ 240 | $ 3.50 USD | 8.50 AED |
| Nickel 201 Tube Price | ₹ 240 | $ 5.49 USD | 8.59 AED |
Nickel 201 Pipes and Tubes Technical Data Sheet
Nickel 201 Pipes and Tubes Equivalent Grade
| Grade | C | Mn | Si | S | Cu | Fe | Ni |
| --- | --- | --- | --- | --- | --- | --- | --- |
| Nickel 201 | 0.02 max | 0.35 max | 0.35 max | 0.01 max | 0.25 max | 0.40 max | 99.0 min |
Nickel Alloy 201 Pipes and Tubes Manufacturing Process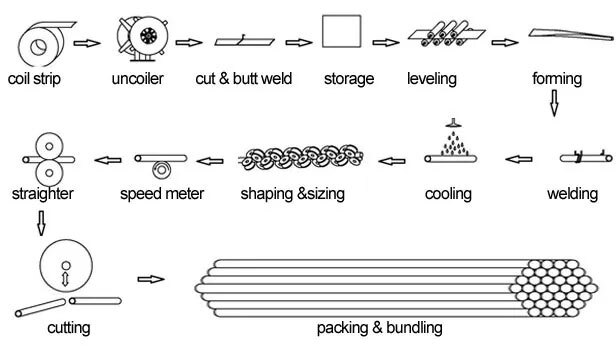 Common Types Of Nickel 201 Pipes and Tubes
Alloy 201 Seamless Pipe
Nickel 201 Welded Pipe
Alloy 201 ERW Pipe
Nickel Alloy 201 EFW Pipe
Nickel 201 Seamless Tube
Nickel Alloy 201 Welded Tube
Nickel 201 Capillary Tube
Nickel Alloy 201 Heat Exchanger Tubes
Nickel 201 Square Tubes
Other Type Nickel Alloy 201 Pipes and Tubes
Alloy 201 Electropolished Pipe
Nickel 2.4068 Seamless Tubing
Alloy 201 Square Pipe
Nickel 201 Round Tubing
Nickel Alloy 201 Tubes
UNS N02201 Pipes
Large Diameter Nickel 201 Pipe
Nickel Alloy 201 Rectangular Tube
Nickel Alloy 201 High pressure Pipes
Nickel Alloy 201 Coil Tubing
Alloy 201 Pipe Manufacturers in India
Alloy 201 Welded Pipe
Nickel 201 Pipe Suppliers in India
Alloy 201 Oval Tubing
ASTM B161 Nickel® Alloy Round Pipe
Nickel Alloy 201 Pipe
Schedule 40 Nickel Alloy 201 Pipe
Alloy 201 Pipes Manufacturer in Mumbai
Nickel Alloy 201 Thin Wall Tube
ASME SA213 Nickel Alloy 201 Tubes
Nickel 201 Pipe Suppliers in Mumbai
Nickel Alloy 201 Boiler Tubes
Nickel 201 Welded Pipe
ASTM A213 Nickel Alloy 201 Welded Tube
Nickel Alloy 201 Thick Wall Tube
Nickel Alloy 201 Polished Pipe
ASME SB161 Nickel Alloy 201 Pipes
Nickel Alloy 201 Industrial Pipes
Nickel Alloy 201 Hollow Pipe
Nickel Alloy 201 Tube
Nickel 201 Pipe Manufacturers in India
Nickel Alloy 201 Hydraulic Tubing
2.4068 Seamless Pipe
Nickel Alloy 201 Rectangular pipe
UNS N02201 Tubing
Nickel 2.4068 Thick Wall Pipe
Alloy 201 Tubes Suppliers in Mumbai
Alloy 201 Tubes Suppliers in India
Nickel® Alloy Tubing Chemical Composition
| Grade | C | Mn | Si | S | Cu | Fe | Ni |
| --- | --- | --- | --- | --- | --- | --- | --- |
| Nickel 201 | 0.02 max | 0.35 max | 0.35 max | 0.01 max | 0.25 max | 0.40 max | 99.0 min |
Alloy 201 Pipes Mechanical Properties
| Element | Density | Melting Point | Tensile Strength | Yield Strength (0.2%Offset) | Elongation |
| --- | --- | --- | --- | --- | --- |
| Nickel 201 | 8.9 g/cm3 | 1446 °C (2635 °F) | Psi – 67000 , MPa – 462 | Psi – 21500 , MPa – 148 | 45 % |
Nickel 201 Pipes and Tubes Industrial Application
Oil & Gas Industry
Power Plant Generation
Petrochemical Industry
Chemical Industry
Aerospace Industry
Sugar Industry
Marine Industry