Monel 400 is a well-known and widely used nickel-copper alloy. It is typically found in marine applications thanks to its excellent resistance to corrosion caused by saltwater, steam, and acidic and alkaline solutions. One of the ways that Monel 400 is used is in the manufacturing of Monel 400 pipes and tubes. These remarkable pieces of equipment are essential in many different industries and have a wide range of applications.
There are different types of Monel 400 pipes and tubes, with variations in sizes, shapes, and designs. Some of the most common types include Monel 400 Seamless Pipes, Monel 400 Welded Pipes, Monel 400 Seamless Tubes, and Monel 400 Welded Tubes. The seamless pipes and tubes are manufactured without any welding connections, making them more durable and corrosion-resistant. On the other hand, welded pipes and tubes tend to be more affordable, and while not as resistant to corrosion, they still hold up well in many applications.
Monel 400 Tubing, Monel 400 Pipes Manufactures, Astm B725 Alloy 400 Welded Piping Suppliers, Nickel Alloy Uns N04400 Efw Pipes, Alloy 400 Hollow Tubes, Alloy 400 Tube Manufacturers India.
Monel 400 pipes and tubes are designed to perform in various applications. They are often used in marine and offshore applications. Such uses include piping systems, heat exchangers, and cooling systems. They are also used in the petrochemical industry, where corrosive solutions are present. Other applications include chemical, food, pharmaceutical, power generation, and oil and gas industries.
Asme Sb730 Monel 400 Welded Erw Tubing, Monel 400 Round Seamless Pipe, Alloy Uns N04400 Erw Rectangular Tubes, Monel 400 Condenser Tubes, Monel Alloy 400 Seamless Tube, Monel Alloy 400 Pipe Manufacturers In India.
Monel 400 pipes and tubes are critical in many manufacturing processes. Their unique properties, including high strength and resistance to corrosion, allow them to withstand harsh chemicals, extreme temperatures, and challenging environments. For example, in the marine sector, Monel 400 pipes and tubes transport seawater and other salted solutions without the risk of corrosion.
One of the most significant benefits of Monel 400 pipes and tubes is their incredible durability and strength. They offer excellent corrosion resistance, meaning they last longer and require less maintenance over time. They are also affordable, making them an ideal option for industries that require high performance without breaking the bank.
Monel 400 pipes and tubes are essential components in many different industries. They offer incredible durability, high strength, and corrosion resistance, making them ideal for use in some of the harshest environments and applications.
Monel Alloy 400 Pipe Specifications
| | |
| --- | --- |
| Pipe Specifications | ASTM B165, B730 / ASME SB165, SB730 |
| Tube Specifications | ASTM A213, A269, A249, A511, A554 / ASME SA213, SA269, SA249, SA511, SA554 |
| Dimensions | ANSI/ASME B36.19M, ANSI/ASME B36.10M |
| Seamless Pipe & Tube Size | 1/2″ NB – 16″ NB |
| Welded Pipe & Tube Size | 1/8″NB TO 30″NB IN |
| EFW Pipe & Tube Size | 6″ NB – 24″ NB |
| Tube Outside Diameter | 6.00 mm OD up to 914.4 mm OD, Sizes up to 24" NB available Ex-stock, OD Size Steel Tubes available Ex-stock |
| Thickness | 0.35 mm – 50 mm |
| Specialized in | Large Diameter Pipe Size |
| Schedule | SCH5, SCH10, SCH20, SCH30, SCH40, STD, SCH80, SCH 80S, SCH60, SCH80, SCH120, SCH140, SCH160, SCH XXS, SCH XS |
| Type | Seamless Pipes, ERW Pipes, Welded Pipe, Fabricated Pipes, Electropolished Pipe, Polished Pipe, Hollow Pipes |
| Form | Round, Square, Hydraulic, U Shape, Rectangular, Pan Cake Coils, Coiled, Hex, Honed, Etc |
| Length | Single Random, Double Random & Required Length. |
| End | Plain End, Beveled End, Treaded End |
Alloy 400 Pipes and Tubes Price List
| Price List of Monel 400 Pipes and Tubes | Monel 400 Pipes and Tubes Price in India (INR) | Monel Alloy 400 Pipes and Tubes Price in USD | Monel 400 Pipes and Tubes Price in UAE (Dirham) |
| --- | --- | --- | --- |
| Price of Monel 400 Seamless Pipes | ₹ 580 | $ 6.30 USD | 20.52 AED |
| Monel Alloy 400 Pipes Price List | ₹ 1150 | $ 17.90 USD | 45.10 AED |
| Monel Steel Pipe B2 Price Per Kg | ₹ 185 | $ 2.30 USD | 5.50 AED |
| Monel Alloy 400 Pipe Price | ₹ 256 | $ 3.57 USD | 8.50 AED |
| 2 inch Monel Alloy 400 Pipe Price | ₹ 574 | $ 63.10 USD | 20.60 AED |
| Alloy 400 Pipe Price Per Kg | ₹ 483 | $ 5.25 USD | 25.47 AED |
| Monel 400 Tube Price | ₹ 247 | $ 5.09 USD | 8.50 AED |
| Nickel Alloy 400 Price | ₹ 270 | $ 3.54 USD | 8.59 AED |
Monel 400 Pipes and Tubes Technical Data Sheet
Monel 400 Pipes and Tubes Equivalent Grade
| | | | | | | | |
| --- | --- | --- | --- | --- | --- | --- | --- |
| STANDARD | UNS | WNR. | AFNOR | EN | JIS | BS | GOST |
| Monel 400 | N04400 | 2.4360 | NU-30M | NiCu30Fe | NW 4400 | NA 13 | МНЖМц 28-2,5-1,5 |
Monel Alloy 400 Pipes and Tubes Manufacturing Process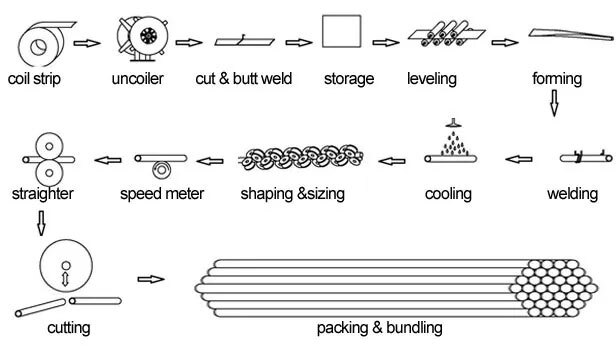 Common Types Of Monel 400 Pipes and Tubes
Alloy 400 Seamless Pipe
Monel 400 Welded Pipe
Alloy 400 ERW Pipe
Monel Alloy 400 EFW Pipe
Monel 400 Seamless Tube
Monel Alloy 400 Welded Tube
Monel 400 Capillary Tube
Monel Alloy 400 Heat Exchanger Tubes
Monel 400 Square Tubes
Other Type Monel Alloy 400 Pipes and Tubes
Alloy 400 Welded Pipe
UNS N04400 Pipes
Monel Alloy 400 Coil Tubing
Nickel Alloy 400 Tubes
Large Diameter Monel 400 Pipe
Nickel Alloy 400 Thin Wall Tube
Alloy 400 Square Pipe
Monel 400 Round Tubing
Alloy 400 Pipe Manufacturers in India
Alloy 400 Electropolished Pipe
Monel Alloy 400 Pipe
ASTM B165 Monel® Alloy Round Pipe
Monel Alloy 400 Rectangular Tube
Monel 2.4360 Seamless Tubing
Schedule 40 Monel Alloy 400 Pipe
Alloy 400 Oval Tubing
Monel Alloy 400 High pressure Pipes
Alloy 400 Pipes Manufacturer in Mumbai
Monel 400 Pipe Suppliers in India
Monel 400 Pipe Manufacturers in India
Monel 2.4360 Thick Wall Pipe
Monel Alloy 400 Boiler Tubes
Monel Alloy 400 Polished Pipe
Alloy 400 Tubes Suppliers in India
Monel 400 Welded Pipe
Nickel Alloy 400 Tube
ASME SB165 Monel Alloy 400 Pipes
UNS N04400 Tubing
Monel 400 Pipe Suppliers in Mumbai
ASTM A213 Monel Alloy 400 Welded Tube
ASME SA213 Monel Alloy 400 Tubes
Alloy 400 Tubes Suppliers in Mumbai
Monel Alloy 400 Rectangular pipe
2.4360 Seamless Pipe
Nickel Alloy 400 Thick Wall Tube
Monel Alloy 400 Hydraulic Tubing
Monel Alloy 400 Hollow Pipe
Monel Alloy 400 Industrial Pipes
Monel® Alloy Tubing Chemical Composition
| | | | | | | | |
| --- | --- | --- | --- | --- | --- | --- | --- |
| Ni | C | Al | Mn | Si | Fe | Cu | S |
| 63.0 min | 0.3 max | 0.50 max | 2.0 max | 0.5 max | 1.0 – 2.5 | 28.0 – 34.0 | 0.02 max |
Alloy 400 Pipes Mechanical Properties
| | | | | |
| --- | --- | --- | --- | --- |
| Density | Melting Point | Yield Strength (0.2%Offset) | Tensilee Strength | Elongation |
| 8.8 g/cm3 | 1350 °C (2460 °F) | Psi – 35,000 , MPa – 240 | Psi – 80,000 , MPa – 550 | 40 % |
Monel 400 Pipes and Tubes Industrial Application
Oil & Gas Industry
Power Plant Generation
Petrochemical Industry
Chemical Industry
Aerospace Industry
Sugar Industry
Marine Industry